We looked inside some of the tweets by @AZSportsZone and here's what we found interesting.
Inside 100 Tweets
Time between tweets:
15 hours
Tweets with photos
26 / 100
Tweets with videos
5 / 100
Quoted @ramonashelburne
Among the four plans discussed on the Board of Governors call today was one in which teams that are within six games of a playoff spot would be invited to compete in regular season games, then a play-in tourney for the final playoff spots, sources told ESPN.
If the NBA ultimately goes this route … it would increase the number of teams invited to Orlando from 20 to 22 and add Washington and Phoenix to Portland, New Orleans, Sacramento and San Antonio https://t.co/mNnpx2bosS
Part of why I included #3 is hypothetically if he plays, let's say they win a couple extra games during that stretch which qualifys them for the play-in games in Orlando. Of course the format isn't even offical yet so I don't expect anyone to seriously vote for it.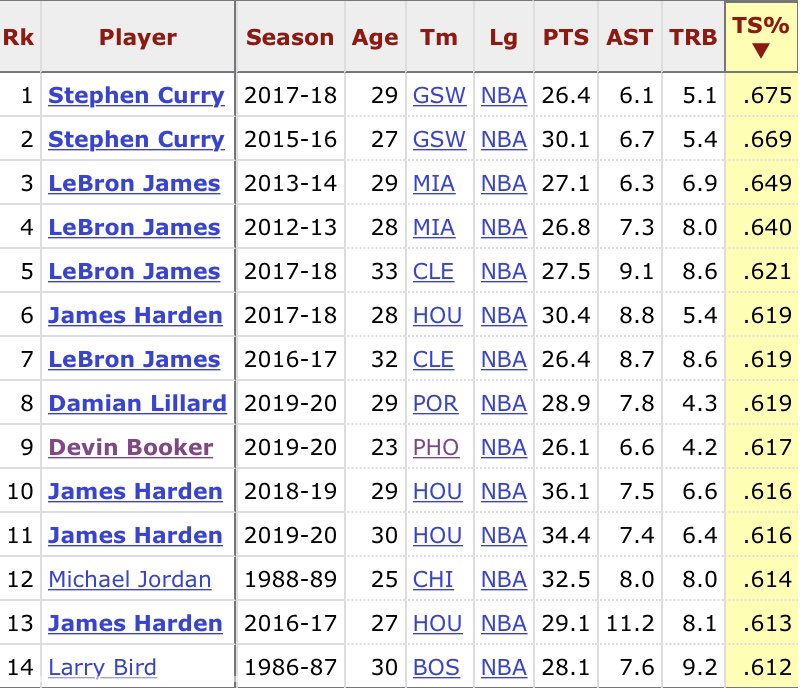 To put into context how special of a year Devin Booker was having: Only 14x in NBA history has a player ever had a season where they averaged > 26 PPG, 6 APG, 4 REB on a 61 TS% or higher. Also by far the youngest on that list. https://t.co/QKMnaifaNh
If you're at all interested in the NBA Draft and for some reason aren't following @JonChep and subscribed to @ProBBallCombine's YouTube channel you're doing yourself a disservice. Some of the best draft content you'll find out there— absolutely killing it with video breakdowns.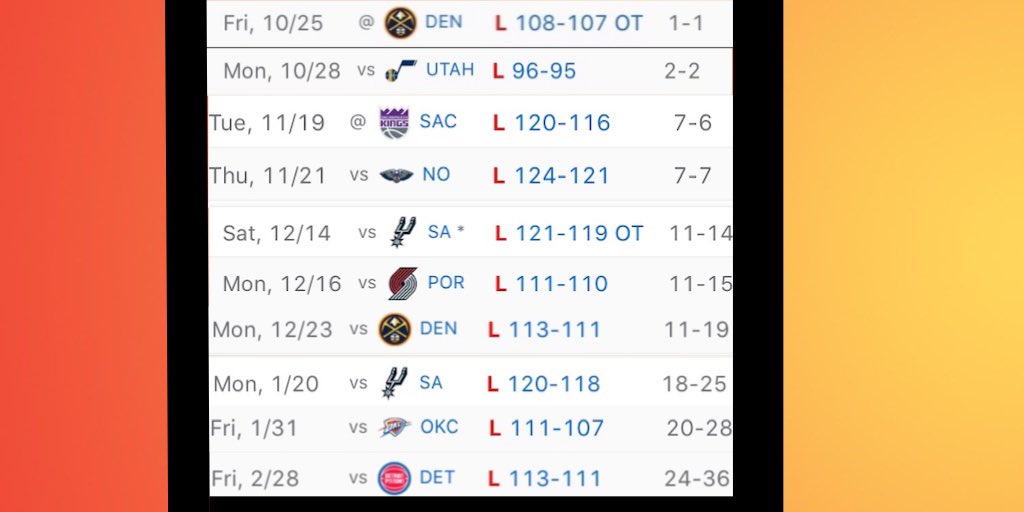 Phoenix is 21st in the NBA currently at 26-39, and if the league moves forward inviting the top 20 teams for the play-in games they'll only have themselves to blame. Have to get better at closing out games next year, typical for a young team. DA suspension also stings. https://t.co/vO7IOabTHY
Devin Booker (23) is the youngest player in NBA history to average greater than 26 PPG, 6 APG, 4 RPG on a TS% of 60 or higher. The only other three players to do this age 25 or younger: -Michael Jordan (25) -LeBron James (25) -James Harden (25) https://t.co/9Pv8pZOibi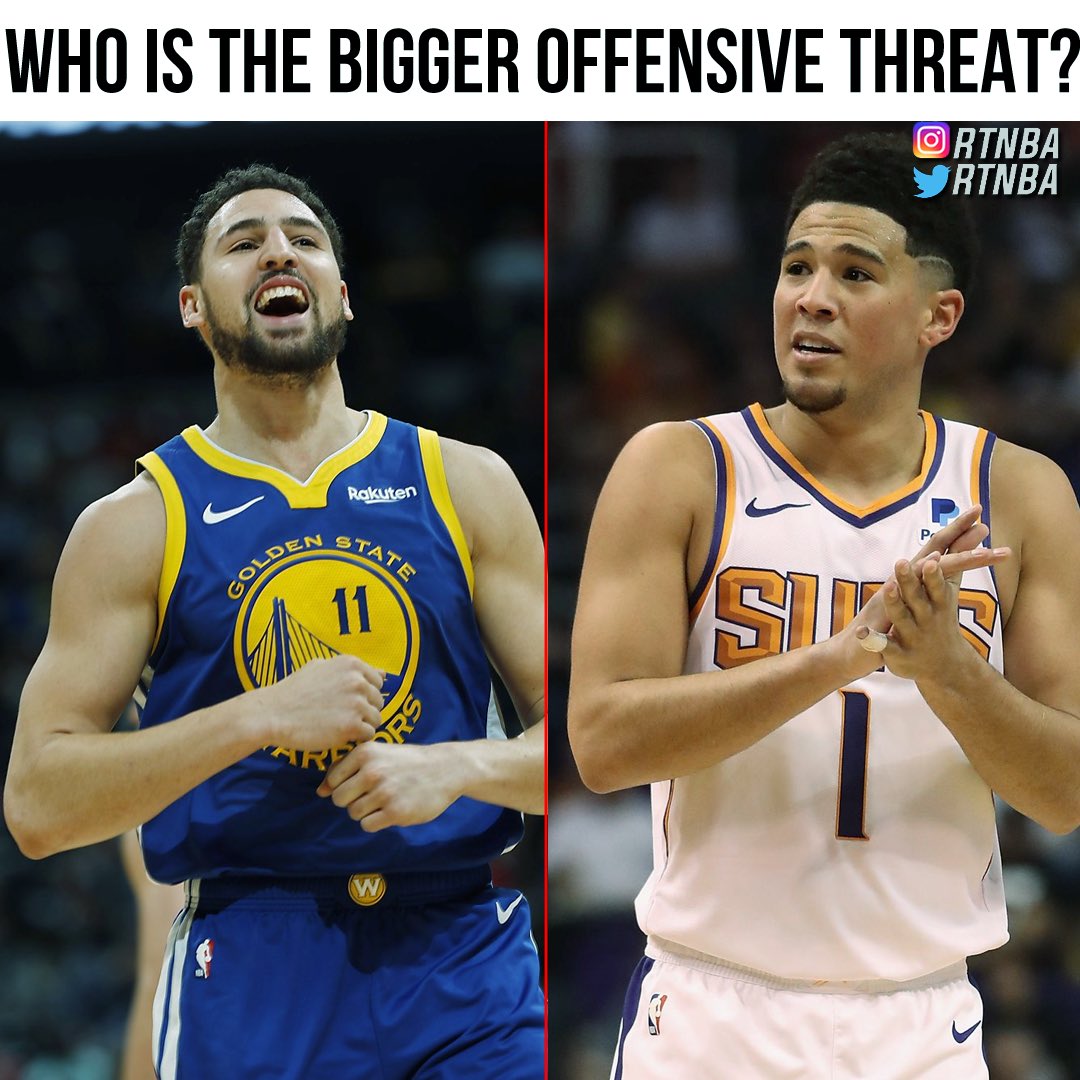 Booker in 19/20': 26/6/4 - 61.7 TS% Klay's career highs: 22/3/3 - 59.1 TS% Booker also gets doubled constantly and is the focus of the defensive game plan night in and night out. https://t.co/aMQSRhXfQa
Quoted @AZSportsZone
My 2020 NBA Draft Guide is updated & available for purchase 🏀 One of the most comprehensive databases you'll find covering the draft. It's only $5 to gain access— DM me for details 📩 https://t.co/2ovCjX5wVv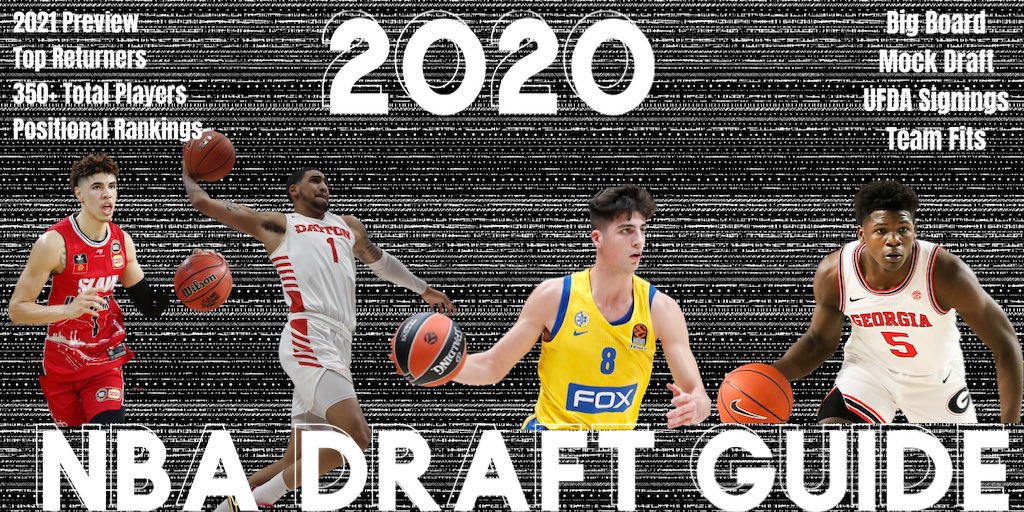 Alright guys, the goal is to make enough to buy the Phoenix Suns. Just $1.625 billion away from reaching our goal. LETS. DO. THIS. TONIGHT. https://t.co/N6BJTEaX6K
I have sooo many ideas that I want to send to NBA teams on what they need to do in arenas to generate revenue with no fans. Yo @AdamSilver hit my DM's.
Jevon Carter's Journey: From overlooked underdog to NBA contributor. Thank you to Jevon and his mother @Number4mama for the awesome insight to his story. https://t.co/3qGxfZzitZ