We looked inside some of the tweets by @AliRockettRTD and here's what we found interesting.
Inside 100 Tweets
Time between tweets:
36 minutes
Tweets with photos
15 / 100
Tweets with videos
10 / 100
Three hours after falling asleep following protests in #RVA, I'm awoken by the loudest bangs I've ever heard. Don't worry is just a building collapsing - on purpose. See our livestream. Sounds as though helicopter is still circling city this morning https://t.co/ctHSJv8evb
The whole country needs to stop right now and listen to Killer Mike. He's verbalizing what a lot of us don't know how to express https://t.co/yiBEaicRGT
I confirmed with @RichmondPolice Chief William Smith that multiple shots were fired early Sat morning in the air near Madison and Broad, just around the corner from RPD HQ. Smith said "shots fired by protestors" adding that there were no known injuries. #RVA #Richmond
BREAKING: AP reports: Soldiers from Fort Bragg in North Carolina and Fort Drum in New York have been ordered to be ready to deploy to Minneapolis within 4 hours if called, according to three people with direct knowledge of the orders. https://t.co/oa514uzFqB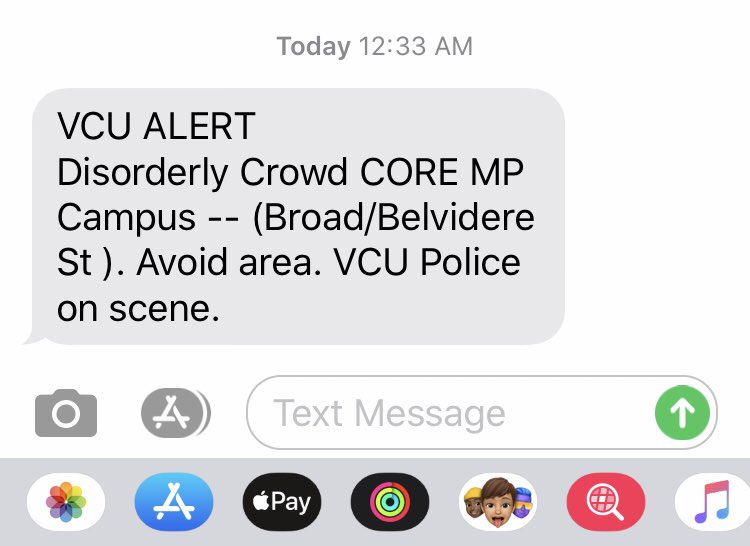 This is ref to the GRTC bus that was set ablaze, so timely. Forgive my snide remark earlier. https://t.co/6c3OqrRMjl
Just saw @NBC12 SUV with a tagged windshield parked on Broad Street.