We looked inside some of the tweets by @Amlaf3 and here's what we found interesting.
Inside 100 Tweets
Time between tweets:
41 minutes
Tweets with photos
16 / 100
Tweets with videos
16 / 100
Protesters in #Scottsdale are moving from store to store. As we were pulling away, we heard a window smash. We're not sure what store was broke into. Protesters were on both sides of Scottsdale Rd near Camelback. #azfamily https://t.co/MVroMMnHH5
Ali Velshi in Minneapolis: "This was a 100% peaceful march and the police opened fire into it. There was no reason to do so, there was zero provocation." https://t.co/iiL2EgDxtw
Military vehicles rolling through American streets, intimidating civilians. Imagine what you'd think if you saw it happening in another country. https://t.co/BN8yfIUdpH
Quoted @MnDPS_DPS
The situation on the ground in Minneapolis & St. Paul has shifted & the response tonight will be different as a result. The coordinated @MNNationalGuard, @MnDPS_MSP, & law enforcement presence will triple in size to address a sophisticated network of urban warfare. #MACCMN
"Urban warfare." They are so pumped for this. https://t.co/E4wcnP0pU3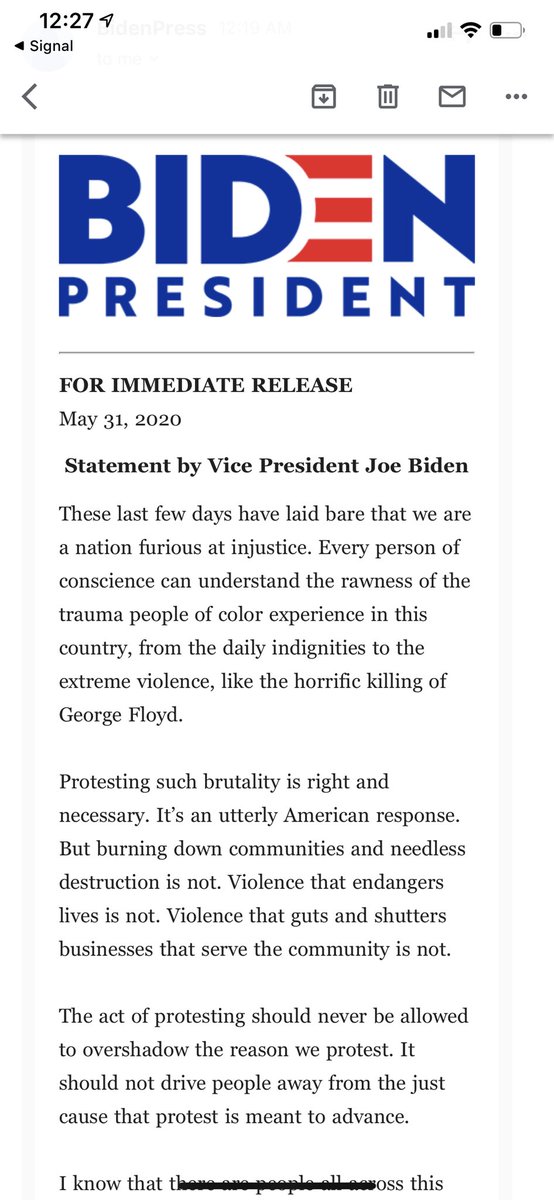 NEW from @JoeBiden: "We are a nation in pain, but we must not allow this pain to destroy us. We are a nation enraged, but we cannot allow our rage to consume us. We are a nation exhausted, but we will not allow our exhaustion to defeat us." https://t.co/79Brk51Ws4
My son, Dylan, was shot at least 5 times in his classroom at Sandy Hook Elementary. He died at just 6 years old. Yet in the years since, not nearly enough has been done to save lives like Dylan's. Sign our petition demanding action to prevent school shootings. -Nicole
@socialistdogmom Prob already know this, but going to say this just in case. bag your clothes afterwards and wash several times. Use baking soda and water solution to clean off any surfaces you might have touched in your home. Don't touch your face. The CS can reactivate up to a week after.
Don, the owner of Central Camera in Chicago has no ill feelings about watching his family business burning down. He says they'll rebuild, but that he's angry about what started it. The death of George Flyod in Minnesota. Be like Don. https://t.co/MfpewwdQpM
Governor Gavin Newsom issued an executive order extending authorization for local governments to halt evictions for renters impacted by the #COVID19 pandemic, through July 28. https://t.co/p7ntm9gMXy