We looked inside some of the tweets by @Bsadie123 and here's what we found interesting.
Inside 100 Tweets
Time between tweets:
4 hours
Tweets with photos
15 / 100
Tweets with videos
5 / 100
⭐️🇺🇸R E T W E E T🇺🇸⭐️ 👑 Please Join Me In 👑 🎉CONGRATULATING🎉 💥💥 Great Friend💥💥 🔥🔥 @Ytweek1 🔥🔥 🔥on 25k FOLLOWERS🔥 🌟 MAGA 💯 Patriot 🌟 🚂 #1 Train Conductor 🚂 🇺🇸⭐️ THANK YOU ⭐️🇺🇸 https://t.co/bBgtTQKYJy
@WayneDupreeShow .@jimmykimmel, I used to tolerate your stupidity because I thought you were just being funny, but now that you are attempting to be a "Political Pundit"- you're not funny... "You're just Stupid".
@SymoneDSanders Biden's crime bill has done more damage to the black community than perhaps any other piece of legislation passed in the past 50 years.
🚨EXCLUSIVE:👉 Fired FBI Director James Comey Left A Clue In His Testimony To The House Indicating Obama Gave Him Orders To Go After General Flynn!!! #BluestarZone https://t.co/SsMsdSnc1y
🔥🔥BARBER WINS! Karl Manke, 77, May keep his barbershop open according to a MI judge! This is a win for the people against a tyrannical government!🔥🔥Of course the unhinged MI AG Dana Nessel will appeal this & Gov Whitmer has taken Manke's license!🇺🇸 https://t.co/ePpYBiBQyN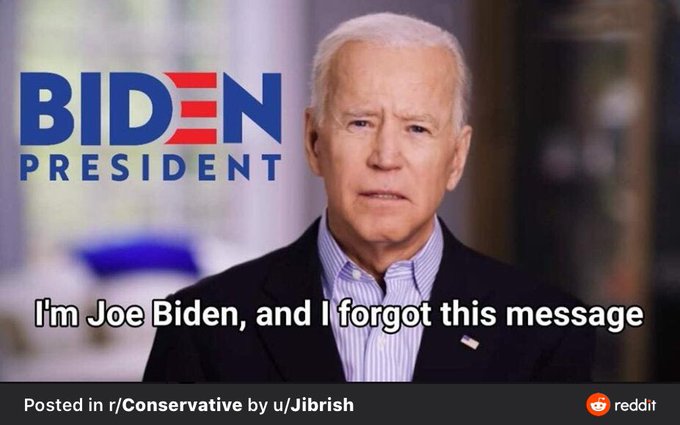 So let's try to understand this Folks 🤔 When @JoeBiden was mentally fit to be Potus, he ended up with 5% of the vote Yet now he's completely off his rocker and we're s'posed to believe he's about to beat the Best Ever at being Potus? #RT IF YOU GOT @realDonaldTrump ✔ https://t.co/01lStMr2MU