We looked inside some of the tweets by @Bzboyzmom and here's what we found interesting.
Inside 100 Tweets
Time between tweets:
3 hours
Tweets with photos
0 / 100
Tweets with videos
5 / 100
Quoted @GeoffRBennett
The Michael Flynn-Amb. Kislyak calls that Grenell has declassified are written summaries of the calls, not audiotapes. The summaries are not full transcripts, leaving the reader unable to know what's been left out, former Trump admin officials tell @JoshNBCNews and @carolelee.
This isn't true. https://t.co/XG4JJtS01W
Quoted @Floc_er
@PolitiBunny @EddieZipperer @washingtonpost Forcing you to wear a parachute when you sign up for skydiving must also be unamerican in your view, but good luck finding a company that is willing to fly you up there and let you leap.
If I choose to jump out of an airplane it makes sense to wear a parachute. Fair. Covering my face with cotton that does NOTHING to stop the virus because some jacked-up dipshit politician wants to prove to the world that he/she can 'make me' is an entirely different situation. https://t.co/b0SDYbZXFO
Quoted @MrAndyNgo
Footage from inside the Target that has been looted by rioters in Minneapolis. They are trying to break into the cash registers. https://t.co/jdFi7HrgTg
Lord God, please pour your Spirit on Minneapolis. Comfort the grieving. Strengthen the fearful. Protect the weak. Soften hard hearts. Give wisdom to the angry, and dissuade those bent on destruction. Let justice abound where lawlessness reigns. May George Floyd's life be honored. https://t.co/lNUlohm4Gk
Between August and October. For a shutdown that began in March. How are people supposed to live without income for 5-7 months? https://t.co/BIkPA2FvMp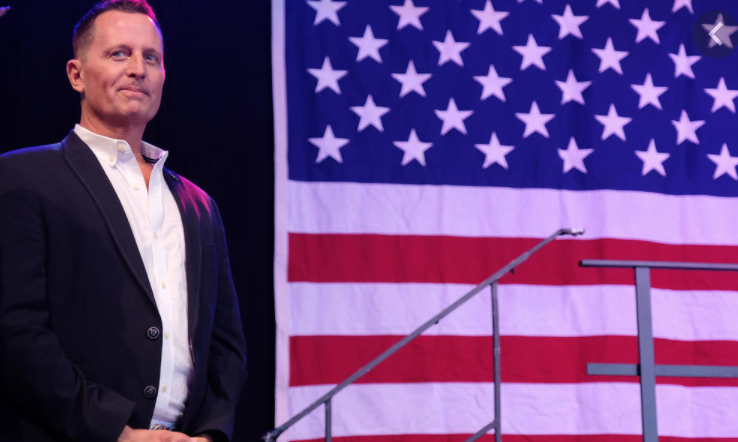 "An overwhelming majority [of career officials] hate the leaks, they hate the manipulation coming from Congress, they hate how oversight is done through a letter, and then you don't talk to anybody about it, and the (Hill) briefings are 'gotcha' briefings." https://t.co/msAfXMZQB0
"We have the deepest admiration for Amb. @RichardGrenell & thank him for his tireless work on our country's behalf. Grenell's work combating anti-Semitism in Europe, advocating for our ally, Israel," https://t.co/MjTi5Heybk