We looked inside some of the tweets by @EmmaKennedy and here's what we found interesting.
Inside 100 Tweets
Time between tweets:
an hour
Tweets with photos
0 / 100
Tweets with videos
0 / 100
Rankings
(sorted by number of followers)
Quoted @PickardJE
really important to emphasise that the police statement says the trip to Barnard Castle "might have been a minor breach of the regulations that would have warranted police intervention"... note the use of the word *might* https://t.co/hXc370YZx5
Lots of excitement about "might". The reason for this is that the police don't determine breaches; they form an opinion. If that opinion is disputed, a court will decide. In this context, "might" means the police concluded it *was*. Hence they say they would have sent him back. https://t.co/uciulov4l6
And I don't think I can ever recall feeling so surprised and touched and overwhelmed by a small act from a group of people I've never met (except you @grahamtriggs) And it was wonderful. So that's my story. The kindness of strangers. Go well, everyone.
I go to stop filming. "No, open it on camera" she tells me. I open it up and it was a Lego set (fab one too) from the viewers of @legowith who had all secretly agreed they were going to send me a birthday present. They got Georgie involved to deliver it while I was filming.
So I'm going to tell you a lovely story. Today was my birthday. I thought it would be me and Georgie on our own with nothing much happening. I went off to film today's film for @Legowith and a few minutes in, in walks G carrying a package....
There is no law that says governments with large majorities cannot fall apart. Whatever now happens, nothing will undo Johnson's misjudgement, arrogance, or refusal to apologise. Trust that is lost does not return. My take for @HuffPostUK https://t.co/P72xYV9BQL
Looking forward to the BBC apologising to @maitlis for having accurately reported the Cummings story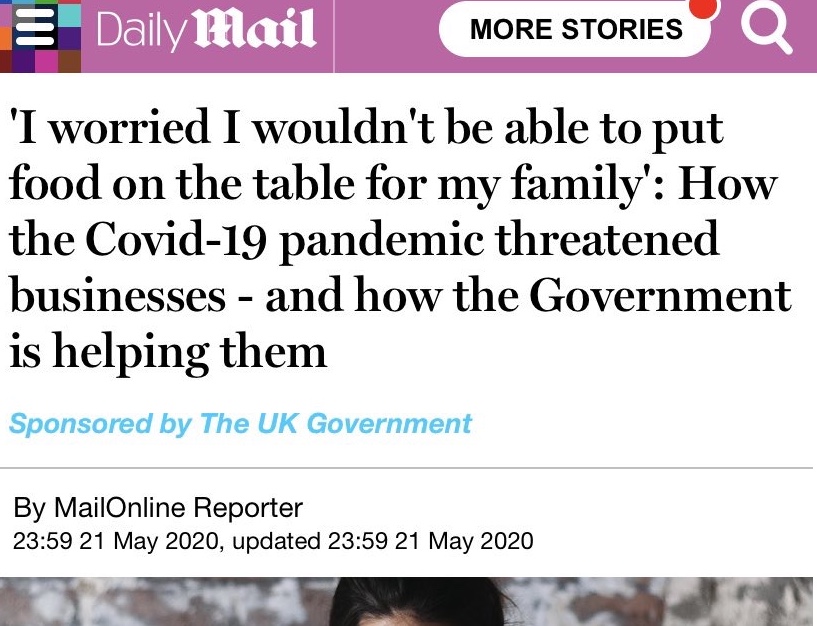 I for one am thrilled to learn that my tax money is being used by the Tories to pay for articles in Tory newspapers to explain to Tories how well the Tories are doing. https://t.co/4cZLU4dohV
Quoted @PaulBrandITV
EXCLUSIVE: ITV News has obtained evidence that it was *always* the plan to discharge Covid-19 patients into care homes. 1,800 beds were block booked in care homes by the NHS and councils for that exact purpose. ...And they're still being discharged. https://t.co/hM8UZWDKoX
My god. https://t.co/xeQBPkuCvX