We looked inside some of the tweets by @GraceBernard809 and here's what we found interesting.
Inside 100 Tweets
Time between tweets:
a day
Tweets with photos
0 / 100
Tweets with videos
10 / 100
I've had great "ratings" my whole life, there's nothing unusual about that for me. The White House News Conference ratings are "through the roof"(Monday Night Football, Bachelor Finale , @nytimes) but I don't care about that. I care about going around the Fake News to the PEOPLE!
An Ohio man, his family, and a few Subway employees worked 12 hours to make and deliver 5,000 sandwiches as a "thank you" to University Hospital staff in Cleveland during the coronavirus pandemic. https://t.co/tmDUre91He
Quoted @charliekirk11
How do agents of the CCP keep getting access to the White House Briefing Room? This "journalist" LIED to the president, said he was from Taiwan, but he is actually with Shanghai Media Group, a CCP propaganda arm RT if he should be arrested and deported! https://t.co/vj8yvhdTwA
Cut him off now! https://t.co/kdGybEFeOI
Quoted @charliekirk11
If you didn't think the Mainstream Media had a preferred candidate, this should tell you everything you need to know @Reuters is using their corporate money to run ads for Joe Biden If the Biden campaign were so strong, why does the media have to prop him up so much? 🤔 https://t.co/EtN683wGTD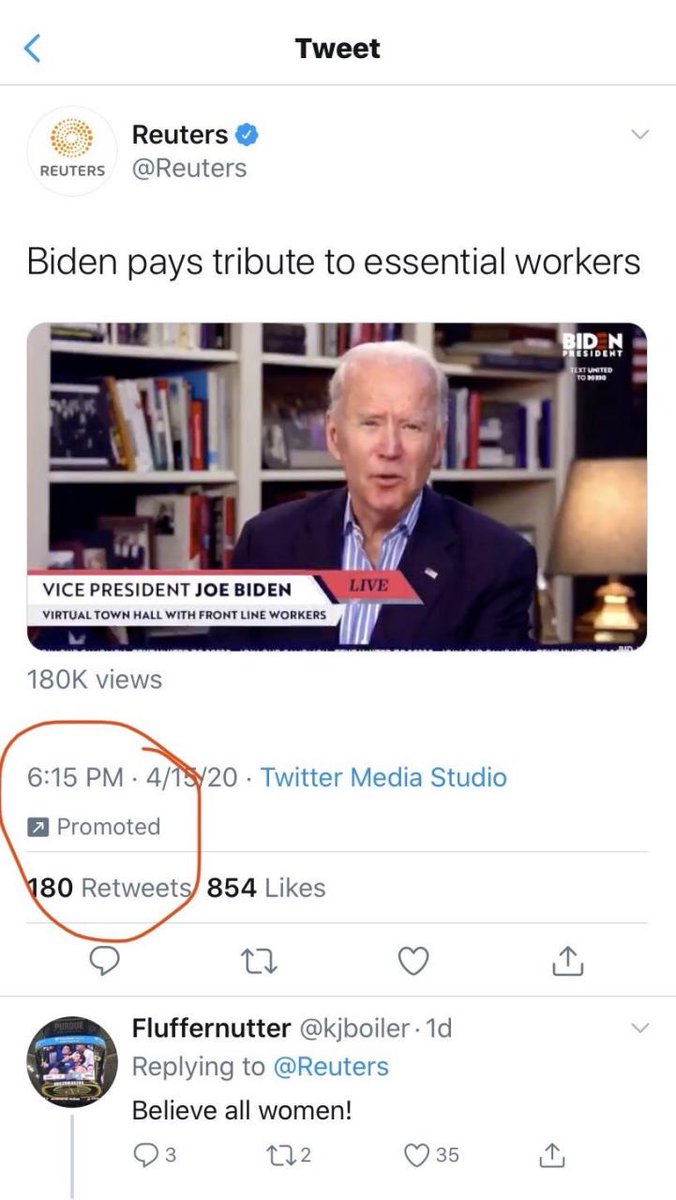 Lamestream Media is only getting worse! https://t.co/cuTRo87tz3