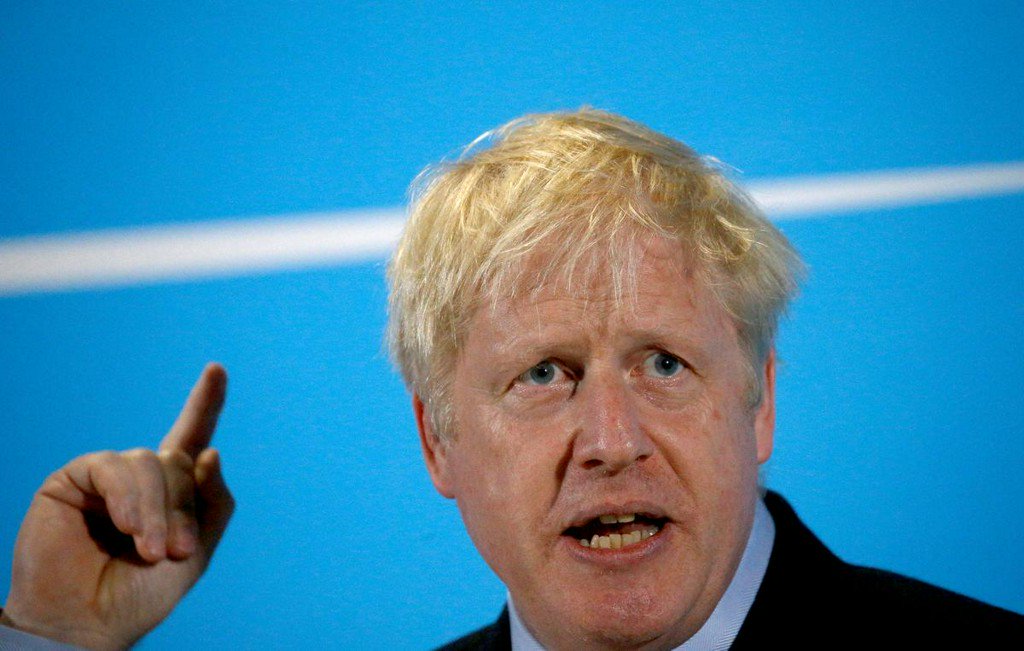 Johnson vows to stand up for UK diplomats after Washington envoy's resignation https://t.co/CoTCn6tjoB https://t.co/BMpdLZTvdR
@Reuters Too late

@Reuters But he himself didn't back the British Ambassador..

@Reuters Too late! Already seen what his actions are - threw Sir Kim under the DJT bus. DePiffle can't and wont stand up to a breeze on a summers day!

@Reuters Despicable charlatan...

@Reuters This is what you call bolting the stable door after the horse has done the first furlong.

@Reuters Too little, too late

@Reuters Yeah right!

@Reuters Haha, that is such a laugh. One can only hope that the Wueen has enough sense and courage to realize he doesn't have the support of Parliment. MPs should for a no-confidence vote.