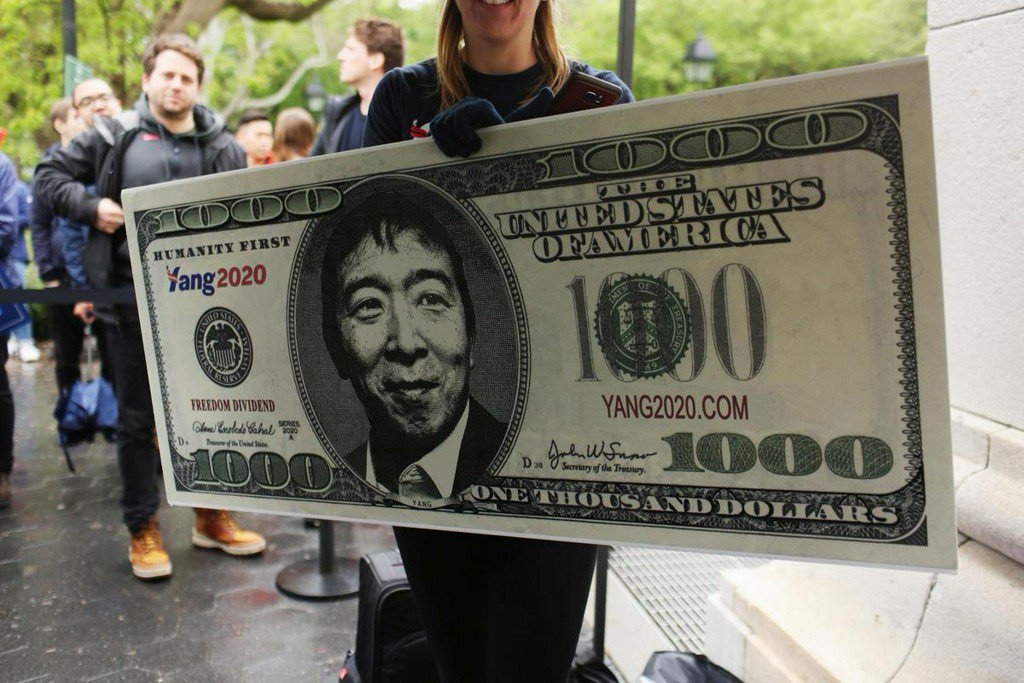 Democrat Andrew Yang wants to be president - and give you $1,000 a month https://t.co/vnM3uB0zyP https://t.co/eMfPgNXefX
@Reuters Giving $1000 to Americans will cost about $13T . This will create an inflation adjustment with respective devaluation on paper purchasing power but will attract some voters. If Yang takes this amount from AOC $93T #GreenNewDeal then we can get a 80T net worth of baloney money. https://t.co/MyxYlT5wDS

@MythWatch @Reuters The numbers on his site are 2Tril with social program offsets bringing the number down. If you're going to claim 13T, you'll need to source your data. https://t.co/sy4dk3BenI

@MythWatch @Reuters If you can't provide any data, no one can take your claim seriously. While you may not agree with his plan, he at least posts data & sources to back his claims. Whereas made up bot accounts can randomly pull up any number they feel like.