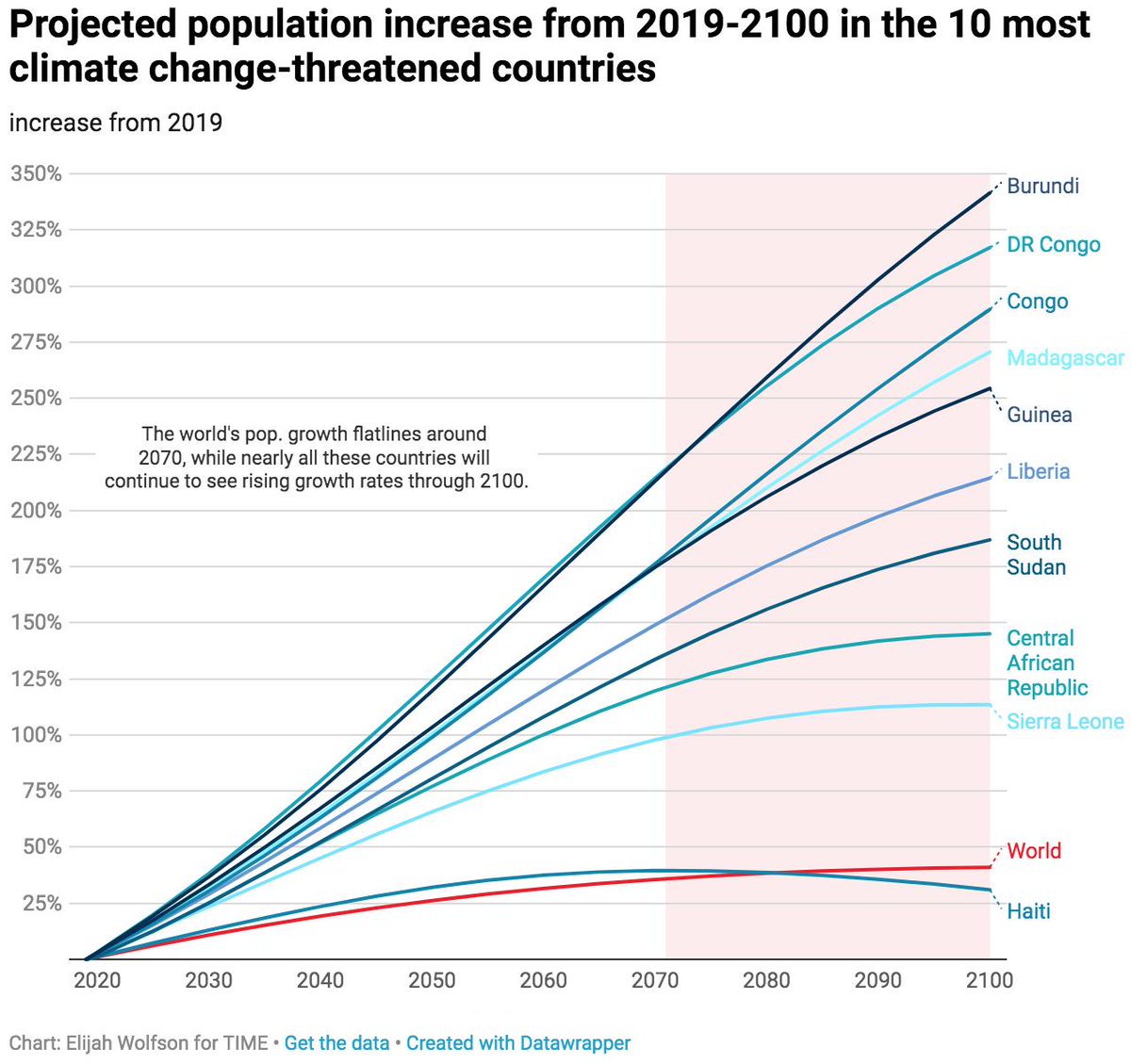 The 10 countries most vulnerable to climate change will experience population booms in the coming decades http://mag.time.com/yiLYiQa 
Replying to @TIME

That's very optimistic to say we'll survive that long.

Replying to @TIME

Smoking, Alcoholism, Drug, PORN, Premarital Sex & Extramarital Affairs are more severe issues than your Climate change issue. You don't want to lose your freedom that's why you focus only on Climate change ???

Replying to @Jay14661677 @TIME

You mean OUR climate change issue

Replying to @b3n3dct3_ @TIME

Yes.....seriousness for this climate change issue will appear only when everyone would understand that ALL WILL BE CREMATED OR BURIED....No-one can carry this money and properties with him while leaving this Earth. Then.. they will stop damaging climate for earning huge money.

Replying to @TIME

Ummmm, I hate to break it to you, but it's not climate change that increases population 😂 it's 👇🏻

Replying to @TIME

Question for us: Do these countries want out help? Are they willing to begin to control their populations? If the answer to both is yes, then we have a starting point. Offer low cost birth control. Insist upon health #education, #responsibility, #cleanliness. Require #recycling!

Replying to @out2munchsa @TIME

So basically we destroy the planet and get to tell people wether they get help or not. Nice.

Replying to @TIME

Preserve YOUR history. Leave your legacy.

Replying to @TIME

basically Africa(ns) is most vulnerable to climate change

Replying to @TIME

I'm confused, yes I know happens often, but doesn't climate deter life?

Replying to @TIME

Perfect storm. Those born there this century will be the human equivalent of the starving polar bear.