We looked inside some of the tweets by @TheMessyChefy and here's what we found interesting.
Inside 100 Tweets
Time between tweets:
17 minutes
Tweets with photos
0 / 100
Tweets with videos
0 / 100
Quoted @ConceptualJames
Many of you have noticed that more people than ever are presenting the stock Critical Race Theory ideas. Do not be alarmed. This is correct. Critical Race Theory mainstreamed during the BLM protests following Ferguson in 2015. You don't need to despair. https://t.co/OKLU6VCuy6
An important thread on the critical (pun intended) issues of Critical Race Theory. It highlights fundamental issues, but positions 'bad theory' as truth. It can't support itself, but scholars feed a cycle through citation. CRT divides us. It corrupts discussion. It poisons us. https://t.co/F13lVXqAq1
People keep using some pretty old examples. Examples that don't reflect the current state of societal function. A recent example is the 2015 Baltimore riots following the death of Freddie Gray. Not only did nothing change, the officers were acquitted the following year. https://t.co/akc3m53DZm
Quoted @robferdman
Breaking: Louisville Mayor Greg Fischer just announced every single officers' body camera was NOT ACTIVATED during the shooting last night that resulted in DavidMcAtee's death. Not one.
Police body-worn cameras are rendered ineffective and the deterrent effect is nullified in the presence of police discretion on activation. This is an academic consensus. Either police must leave them on AND handling of footage is done externally, or they're a waste of money. https://t.co/KsfL9BzLRJ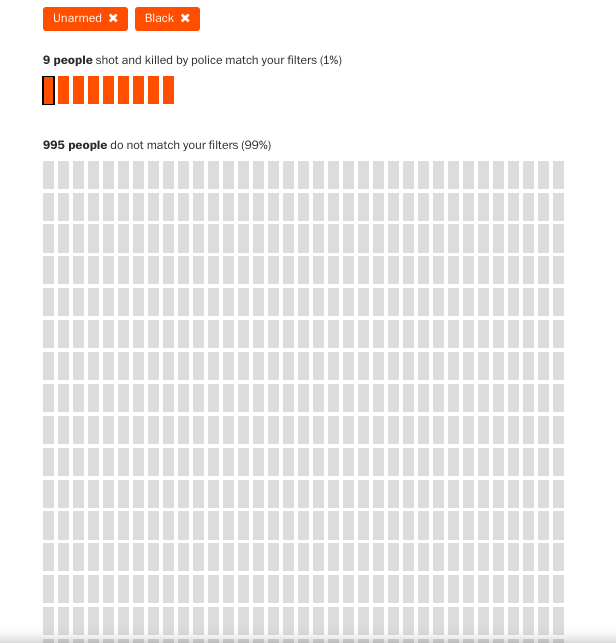 You're right. It isn't an epidemic. But there is a *long* history of injustice regarding police being held accountable. Chauvin will likely be one of the first to see legitimate accountability, but the current systems persist. The next officer will walk free without change. https://t.co/nDlEqb4idv
Quoted @KamalaHarris
It's been one week since George Floyd was murdered and the other three officers involved still have not been held accountable.
I am actually genuinely curious about this. Being unfamiliar with Minnesota law, what charges could apply to the others officers? Obviously a form of common law assault, but I'm struggling to think of how they can be tied to the murder, legally speaking. https://t.co/sRE6yAcMed
Quoted @BarackObama
I wrote out some thoughts on how to make this moment a real turning point to bring about real change––and pulled together some resources to help young activists sustain the momentum by channeling their energy into concrete action. https://t.co/jEczrOeFdv
You had *eight years*, with countless instances of police injustice that spawned widespread protests, anger and demands for change. And you did nothing - literally nothing. Your words have always been eloquent, but you may as well have been silent based on your inaction. https://t.co/Ze4OBIVicq
Quoted @stephenasmith
Honest to God, I cannot believe what I'm seeing: PEACEFUL PROTESTERS getting tear gassed — shot at with rubber bullets. WTH!!! People.....please, please please stop the rioting. Stop the looting. All it does is empower him. Do not provide ammunition or validation.#ChillOut!
This was fear from the beginning with the rioting. Every post I mentioned it to on Twitter lead to being dogpiled with anger. But any criminologists could have told you. The riots serve to justify police practice. And we're seeing that now. It's fucking horrifying... https://t.co/VNj7z1pYgP
Quoted @yashar
The cell phone camera has offered more protection to Black Americans than any law enforcement agency, court, prosecutor, elected official, or news organization.
It is why legal experts have argued for years the mobile recordings are arguably the most powerful check for police corruption. The footage is possessed by civilians, taken by civilians, stored by civilians, from a mostly contextual framing. Body-cams cannot boast this fact. https://t.co/rqiPc3i1nk
Quoted @AndrewYang
The other issues are training, demilitarization, community-based policing, civilian input and oversight, body cams and transparency, local accountability and officer diversity. Training is likely the biggest driver - officers are taught to shoot to kill within 3 seconds.
Limitations on police discretion in the use of body-worn cameras. Ensure privacy laws are adjusted in some states to prevent re-victimisation from availability of some body-worn camera footage. Storage and handling of footage by independent civilian oversight body. https://t.co/Dzh5IcV847
Quoted @AndrewYang
There are 18,000 police departments in the US. How is reform possible? One approach would be a new George Floyd Police Misconduct division of the DOJ with a budget of $6 billion a year. Hire thousands of federal agents to investigate police misconduct. Have Val Demings run it.
You need to ensure that any independent civilian oversight division REMAINS *civilian*. No ex-police. You need a diverse and representative board that is detached from police culture. It is the only way to ensure impartiality. It worked for Northern Ireland with PONI. https://t.co/Dpy5Xl1bZL
Quoted @chadloder
A reporter interviews a #Minneapolis nurse who was working at the medical tent, treating a man bleeding badly from a rubber bullet wound. Military police opened fire on the nurses, storming their tent. "I told him I wouldn't leave him, I feel so bad" 😔 https://t.co/H0RpwwCdgD
The police just directly broke the fucking GENEVA CONVENTION and commited a WAR CRIME https://t.co/XZwQUi60Sj
Quoted @sweeeetdee_
please watch. please listen closely. if anyone has any information on this man / a link to his go fund me please let me know. this is absolutely not okay. we will not be silenced. https://t.co/t2h6FovmoL
I look forward to seeing how people "well, actually" this obvious violation of freedom of speech. This is so egregious. https://t.co/LHZsYZl4SH
Quoted @Jerricalong_
They arrested thousands of people to avoid arresting four. Let that sink in.
This is the height of the issue. The justice system continues to hold police life above civilian life. It's why they are never held to the same accountability standards. That needs to change, and it needs to change *now*. Especially in reflection of their current behaviour. https://t.co/L2NkS1lv4P