We looked inside some of the tweets by @amyklobuchar and here's what we found interesting.
Inside 100 Tweets
Time between tweets:
6 hours
Tweets with photos
5 / 100
Tweets with videos
10 / 100
Rankings
(sorted by number of followers)
WATCH: "Let's do this another way," George Floyd's brother says at the site of his death. "Let's stop thinking that our voice don't matter and vote. Not just vote for the president, vote for the preliminaries, vote for everybody. Educate yourself." https://t.co/3BjxsGb0Zd
💜 Donations to rebuild small businesses on Lake Street now exceed 2.5 million. Without them we lose the the heart of this part of our city. Thank you. https://t.co/IozDHjM0Bt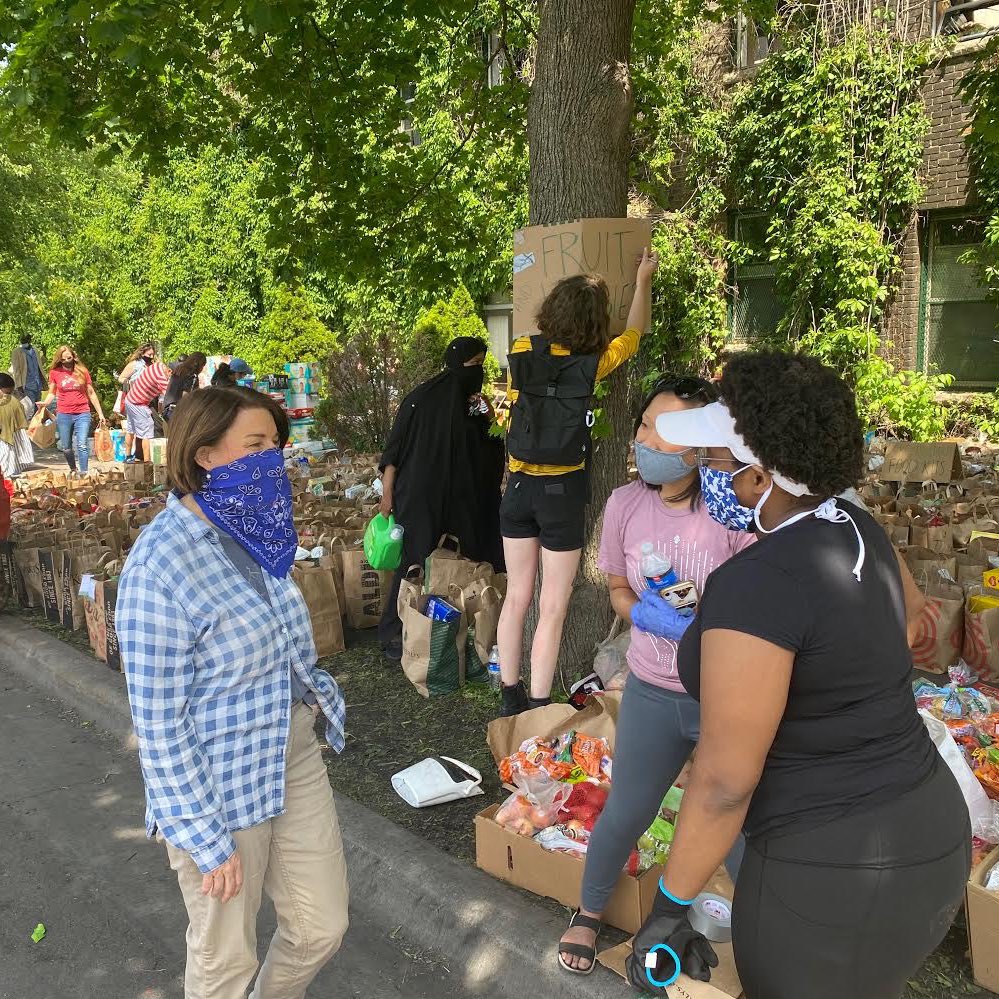 The outpouring of support in our community for George Floyd's family, as well as each other, is with us every day. Yesterday John & I joined many in donating food. People are cleaning up & helping those in need. This is the heart of Minnesota, coming together for justice. https://t.co/LtMnRZarhe
New announcement: Attorney General @keithellison will be directly working with Hennepin County prosecutors to take on George Floyd murder case. Keith will bring his vast experience and an unending commitment to justice to the case.
I know your pain, your rage, your sense of despair and hopelessness. Justice has, indeed, been denied for far too long. Rioting, looting, and burning is not the way. Organize. Demonstrate. Sit-in. Stand-up. Vote. Be constructive, not destructive. https://t.co/YbB14dgzr9
Quoted @MNNationalGuard
Minnesota @GovTimWalz has announced the full mobilization of the @MNNationalGuard for the first time since World War II. We are "all-in" to restore order and maintain and keep the peace in Minnesota.
Friends, protest and raise your voice for justice for #JusticeForGeorgeFloyd, but please cooperate with the 8 pm curfew. The Minnesota National Guard wants to restore peace and we need your help. We must stop the arson, and destruction, and protect our neighborhoods. https://t.co/7k8fd3URgX
Quoted @CNN
Most protesters are not Minneapolis or St. Paul residents, according to mayors. St. Paul, Minn., Mayor Melvin Carter: "Those folks who are agitating and inciting are taking advantage of of the pain, of the hurt…that so many of our community members feel" https://t.co/2F1baj4JY9 https://t.co/LVw6nxUCkG
Mayor Melvin Carter loves our community — and his words are ones to heed right now. Our community is hurting — we need action and real systemic reform. The way we can do it is together. https://t.co/zOakQr6B4B
George Floyd's murder is etched in the minds of everyone across our country. One of the police officers has now been arrested and charged, but we also need a large scale federal investigation into the Minneapolis Police Department and system-wide reform. https://t.co/79kYK8Ycsn
.@amyklobuchar: "If George Floyd's death has any legacy because he will never be brought back, it should be systematic change to our criminal justice system in Minnesota and across the country. And as a member of the Judiciary Committee, I pledge to get that done." #AMRstaff
Everyone is hurting. Anyone with an ounce of humanity is outraged by George Floyd's killing in the hands of police. The case cries out for action, charges & justice. But we can't hurt each other. As a new day dawns pls listen to the Mayor re your safety https://t.co/PeWfSlEChz
More than 400 bills are waiting on Mitch McConnell's desk, everything from coronavirus response to climate change to prescription drug prices. But instead of bringing these up for votes, he's focused on advancing his judicial nominees. #CapturedCourts
George Floyd should be alive today. I'm calling for thorough investigations at the federal, state & local levels with @TinaSmithMN @IlhanMN @BettyMcCollum04. Justice must be served & the officers & the police department must be held accountable to the fullest extent of the law.