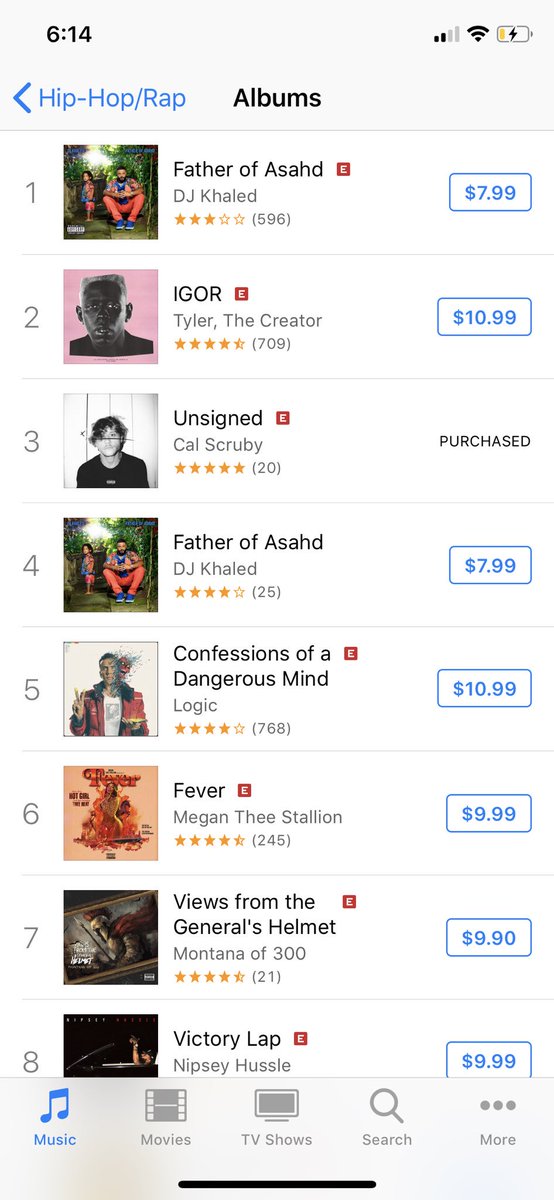 woke up today with the #3 album on the itunes rap charts!! so much love — thank u!! 💕😭⏰ https://t.co/mtOgP6EyLy
independent — no label no radio no playlists no budget — just real fans ❤️

i love y'all man i still don't even know what to say — i appreciate everybody buying / streaming / listening / sharing i can't thank u enough 💕⏰

@calscruby so fire. love every track. and the OGs know some of the verses already 👀🔥

@mahlonwhite the way i intended — thanks for being part of this chapter

@calscruby For us day one fans, I'm hearing lots of recycled stuff from older songs and freestyles and whatnot...I know someone stole the laptop but damn Cal

@gnilloR_KJ nah u the only "day 1 fan" that's mad. i wanted this album to feel familiar to my real day 1s. backseat shit was a big part of my life, had to give em the shine before i move on. "if u wanna listen to somebody else, go listen to somebody else, but don't tell me, cuz idc, so stfu"

@calscruby Above Logic btw but 🐸☕

@calscruby @Logic301 number 5 😂🤷🏼‍♂️

@calscruby Congrats on this cal!! Fuck!