We looked inside some of the tweets by @erin_deutsch and here's what we found interesting.
Inside 100 Tweets
Time between tweets:
13 days
Tweets with photos
20 / 100
Tweets with videos
20 / 100
when you push a pull door and the person behind u says "you need to pull" aye thanks bro, surely my next idea was to start lifting from the bottom
Quoted @Target
You should come over.
You're toxic.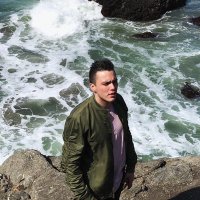 Quoted @k333na
papaya peach pineapple banana spring water maca powder and raw honey post workout smoothie
obtuse rubber goose green moose guava juice giant snake birthday cake large fries chocolate shake
when a girl under 5'5 orders alcohol
99 year sentence for a woman who gets an abortion, yet it's only a 10 year sentence for a man who committed rape, typically out in 5. Ponder that misogyny for a hot second. Yeah I'm mad mad
the jonas brothers think they can just come back into my life after breaking up and doing their own thing and think i'll be ok with it? you're damn right. i'll be front row! take. my. money.
My most toxic trait is thinking I have to go to Starbucks every time I leave my house