We looked inside some of the tweets by @justinamash and here's what we found interesting.
Inside 100 Tweets
Time between tweets:
an hour
Tweets with photos
5 / 100
Tweets with videos
0 / 100
Rankings
(sorted by number of followers)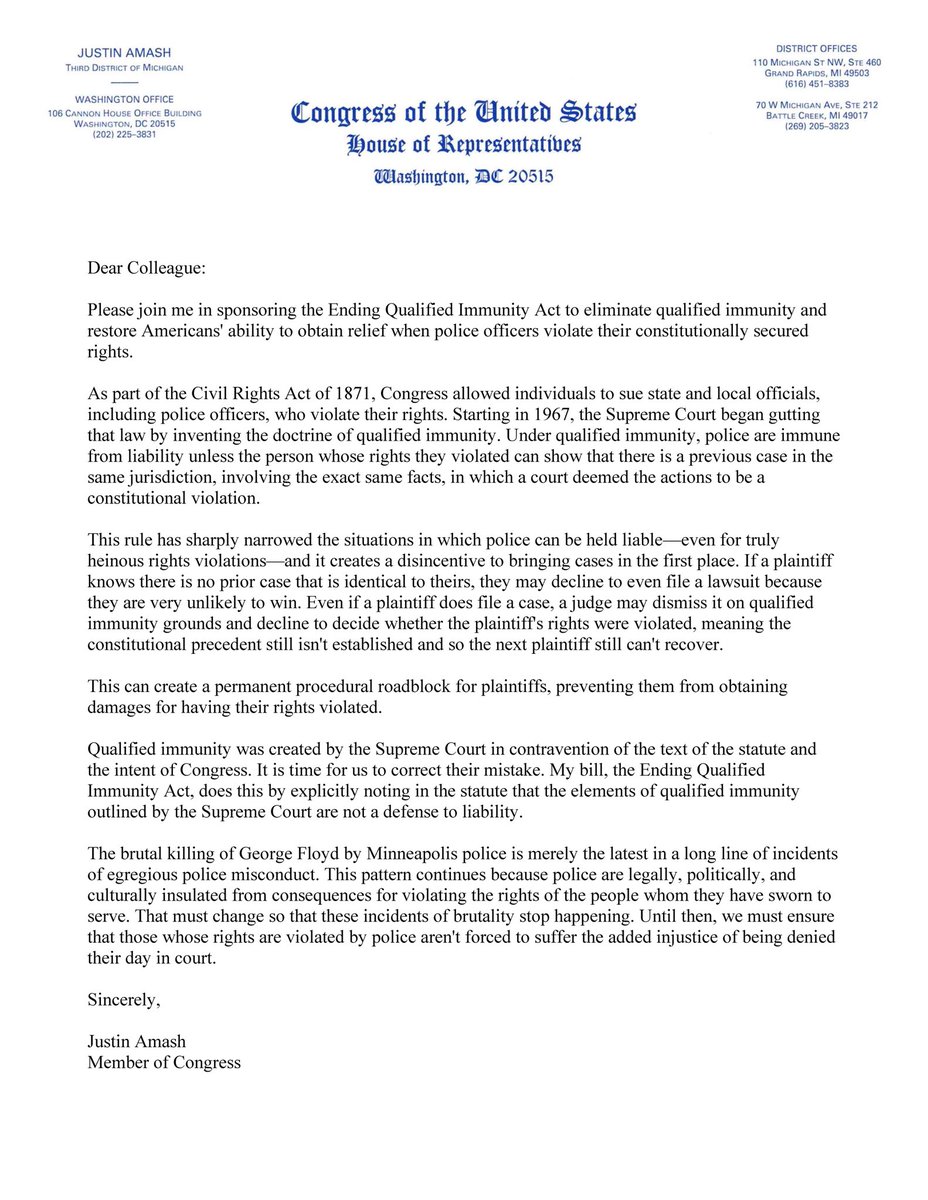 This week, I am introducing the Ending Qualified Immunity Act to eliminate qualified immunity and restore Americans' ability to obtain relief when police officers violate their constitutionally secured rights. https://t.co/PiNYP8cX8i
Quoted @brianschatz
I will be introducing an amendment to the National Defense Authorization Act to discontinue the program that transfers military weaponry to local police departments.
We wholeheartedly endorse this proposal. https://t.co/NNDOmzUlOe
(Adapted from my opening remarks at @naacpgr's 52nd Annual Freedom Fund Dinner and Awards Ceremony in 2018, the 150th anniversary of the Fourteenth Amendment to the Constitution.)