We looked inside some of the tweets by @karriekat and here's what we found interesting.
Inside 100 Tweets
Time between tweets:
a day
Tweets with photos
22 / 100
Tweets with videos
11 / 100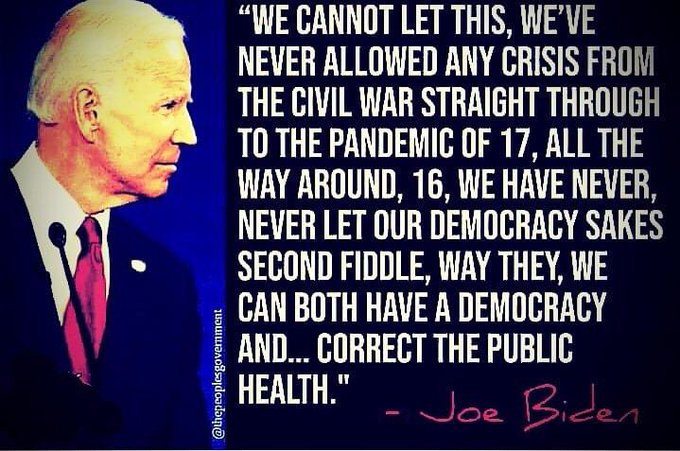 @realDonaldTrump WE SHOULD SELL TICKETS FOR THE TRUMP and DEMENTIA JOE DEBATES! – we could pay down the national debt... and maybe have enough left over to end world hunger! Recently said... https://t.co/oQH2Lr4hu4
𝑺𝒂𝒎𝑷𝒂𝒈𝒆 I know what breed of dog this is...👅😛😜 ––▶︎ 𝐈𝐟 𝐲𝐨𝐮 𝐑𝐞𝐭𝐰𝐞𝐞𝐭, 𝐏𝐥𝐞𝐚𝐬𝐞 𝐚𝐝𝐝 𝐚𝐧𝐲 𝐜𝐨𝐦𝐦𝐞𝐧𝐭𝐬 𝐀𝐅𝐓𝐄𝐑 𝐲𝐨𝐮 𝐑𝐞𝐭𝐰𝐞𝐞𝐭. 𝐓𝐡𝐚𝐧𝐤𝐬‼️😉 https://t.co/fVvgQT0vxz
This is legitimately terrifying. Now the Social Media Masters will make sure we are thinking like they want us to!!! Are you fricken kidding me? Twitter Will Now Warn You If You Are About to Post Wrongthink https://t.co/Kdm57XUIWy
@mauidiver1 @karriekat ...it is ALWAYS a pleasure to meet new Patriots! I will FL and RT all! God bless President Trump and keep him and his family safe. 🙏🏼 #MAGA 🇺🇸 #KAG2020
@BigSingleSupra He's giving Democrat's the rope they need to hang themselves.