We looked inside some of the tweets by @liyahsheree and here's what we found interesting.
Inside 100 Tweets
Time between tweets:
24 days
Tweets with photos
6 / 100
Tweets with videos
12 / 100
I'm that friend that can b super distant but you know the love & loyaly remains the same.
Me trying not to talk about Mercury retrograde while hearing people who don't believe in astrology talk about how everything has been breaking down lately
So my mom said she can take us to area 51 or pick us up, but she's not doing both.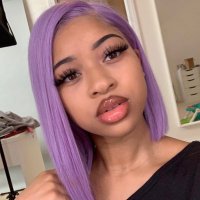 The only thing I've ever had from Starbucks is a Frappe and that had to be about 4 years ago.
Quoted @Beard_KW
Ladies would you wear this to Walmart?
Unpopular Opinion : the purple dorito bag nasty as fuck
Is it just me or has 2019 been like... really odd? Like everything's that's happened to you this year has shaped you into a completely different person that you were at the beginning of this year
retweeting this cause my grades need a miracle lol
I hate that I procrastinate every time and every time I say I'm gonna stop waiting until the last minute to do smthn, the time comes there u see me waiting until the last minute again