We looked inside some of the tweets by @ThatTupperKid and here's what we found interesting.
Inside 100 Tweets
Time between tweets:
3 hours
Tweets with photos
10 / 100
Tweets with videos
0 / 100
Graphic novelists (especially BIPOC): take note of what your prose counterparts are making. Now that traditional publishers are moving into graphic novels, these figures are relevant to you. #PublishingPaidMe
"Papers, Please" is $3 for the next 24 hours on Steam and Humble. I'll double all sale proceeds up to $50k and donate everything to the @NAACP, @ACLU, & @eji_org. If you already have the game, don't want it, prefer another charity, etc, please donate on your own #BlackLivesMatter
Quoted @Rrrrnessa
"But what about rape and domestic violence, don't we need cops for that?" In my 5+ years as a domestic violence counselor, there was not one instance where I saw a victim of either sexual assault, rape, or domestic violence get the help they needed by the police.
The really sad thing is, and I say this as a survivor, we would *like* a system that works for us when we need it. What's the joke? That L&O: SVU was so popular because it was wish fulfillment of police handling victims with sensitivity and competence. https://t.co/K3ResE1Nbi
We demand that @SpeakerPelosi call immediate congressional hearings into the well-documented police brutality that has seized our country in the last several days but that has been present in the Black community for generations. Enough is enough. America has seen enough.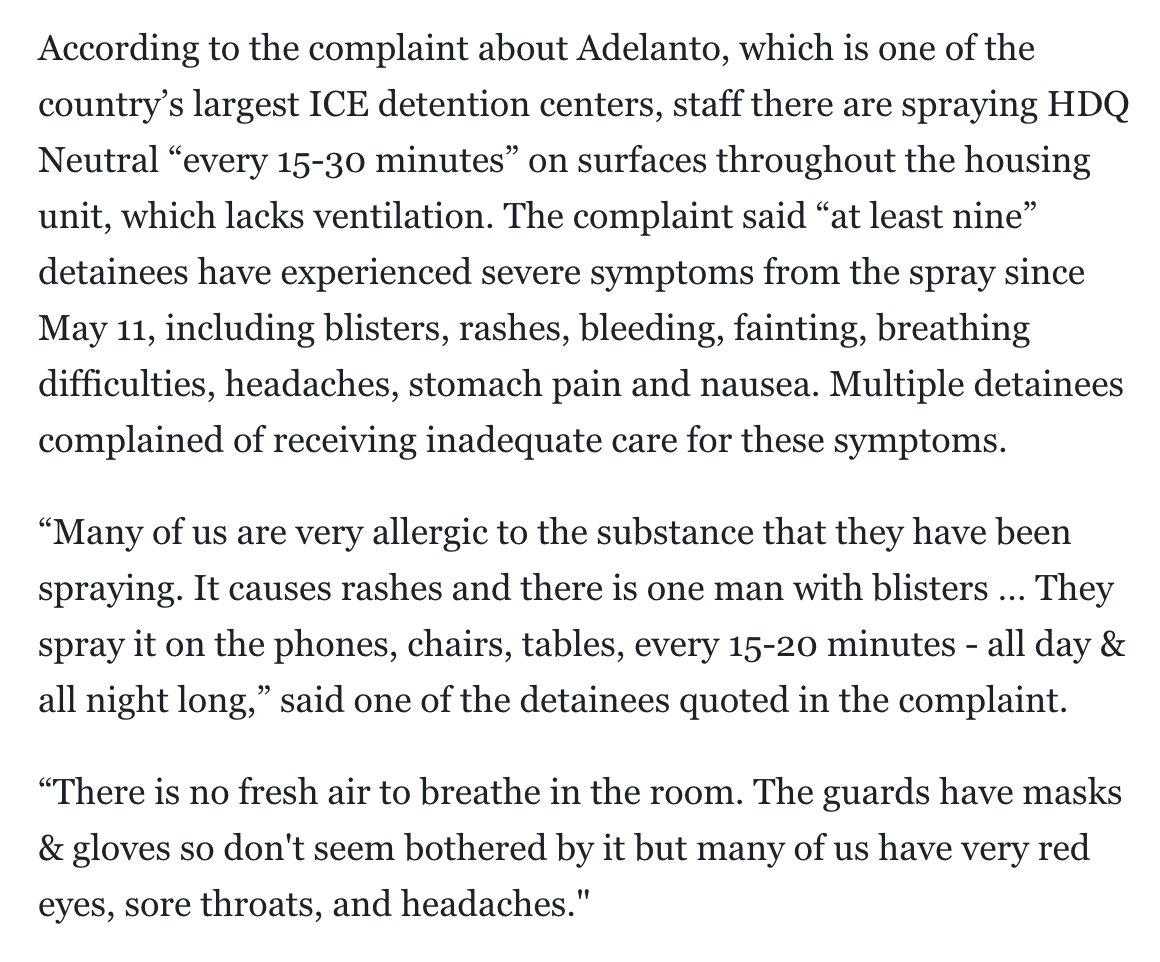 IMMIGRANTS ARE BEING GASSED IMMIGRANTS ARE BEING GASSED IMMIGRANTS ARE BEING GASSED IMMIGRANTS ARE BEING GASSED IMMIGRANTS ARE BEING GASSED IMMIGRANTS ARE BEING GASSED IMMIGRANTS ARE BEING GASSED IMMIGRANTS ARE BEING GASSED IMMIGRANTS ARE BEING GASSED IMMIGRANTS ARE BEING GASSED https://t.co/4A0GFeB3Cq
Definite TW for violence/blood on this one, but JFC. This is the kind of thing game devs put in a cutscene so there's absolutely no doubt who the irredeemable bad guys are. https://t.co/wyxhaTZe0A
Quoted @GeoffBisente
TO ANY POC VOICE TALENT! I'm a professional audio engineer of Polynesian and Asian/Islander descent with over 10 years experience working in the industry. If you need help putting together your reels, I am offering to help you out FOR FREE! Send me a DM for more info! https://t.co/VQXBcVI38N
Geoff is one of the best out there. You couldn't do better. https://t.co/lZPlEHw4D4