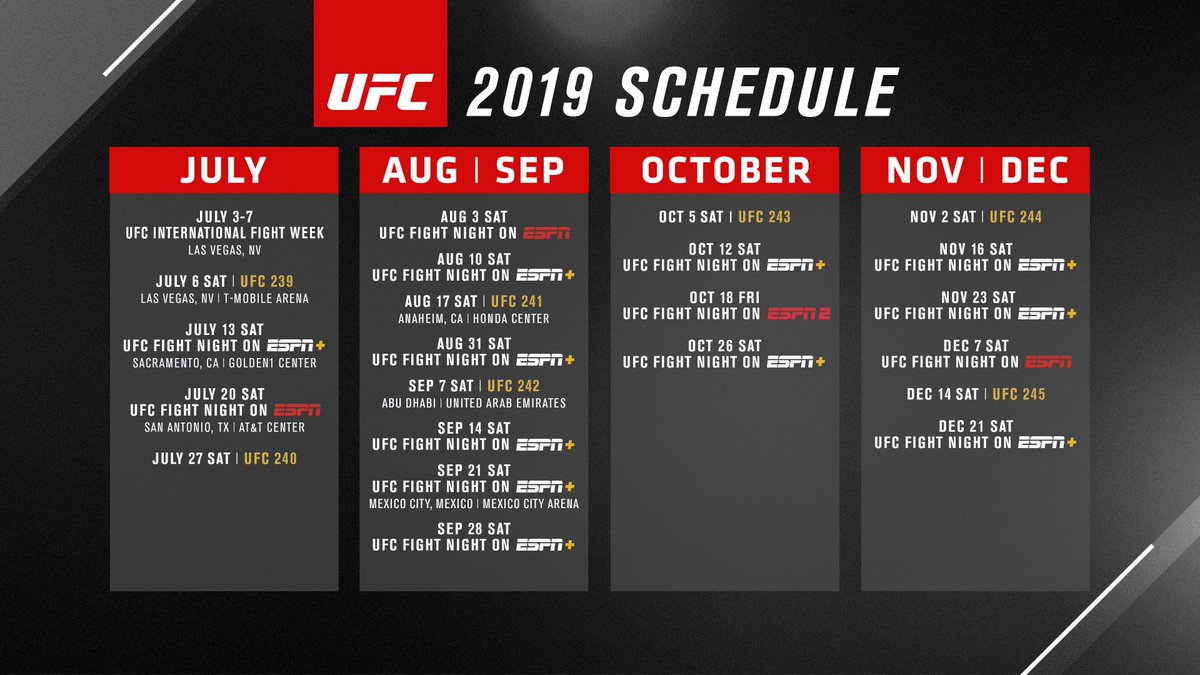 Where will we see you?! 🌎 https://t.co/2r4oCVEPhe
@ufc When we back in New York

@brianboom135 @ufc I would bet it will be Nov. 2nd I think the past two years it's been the first Saturday in Nov. at #MSG

@ufc @bryan_barberena @JArceTSMMA @SabinaMazo 🇨🇴🇨🇴🇨🇴🇨🇴🇨🇴

@ufc Depending on locations on most. But as of now. 100% July 13th, AUG 17th. OCT5th. 100% Any others that are circled too as long as in North America. Its UFC SZN!! https://t.co/4Wq28kWSvZ

@ufc Where will we see Conor?

@ufc Uruguay

@ufc Head back to Portland, OR!